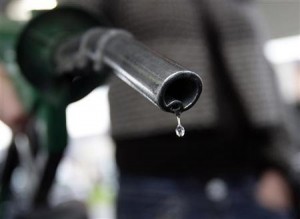 Clara Nwachukwu
23 October2012, Sweetcrude, LAGOS – DESPITE being informed about the unethical activities of some of their retail outlets, the franchise owners of Africa Petroleum, now Forte Oil, Conoil and MRS, have done nothing with regard to their outlets selling petrol at N105 per litre, instead of the official N97 per litre price.
This comes on the heels of the Department of Petroleum Resources, DPR, forcing defaulting outlets to make undertakings of being shut down for six months if found guilty again of over-pricing and under-dispensing .
For weeks, these outlets, which have continued to dupe motorists with additional N8 on every litre of petrol purchased from them, also indulge in under-dispensing. Thus, motorists end up paying more for less.
On the display boards and dispensing pumps, these outlets, particularly those located around the old and new Lagos-Abeokuta expressways, notably, Iyana Ipaja, Agege, Abule Egba, Ijaye, Alagbado and beyond, fraudulently display N97 per litre, but quietly inform motorists that the cost is N105 per litre.
The surprising thing about this illegality is the fact that these outlets all belong to the Major Oil Marketers Association of Nigeria, MOMAN, which pride itself on greater control on its members.
The situation is even more riotous with the independents, which are largely considered to be too big to be controlled because of their size. Some of these independent outlets sell at even N120 per litre depending on the area and the period of the day.