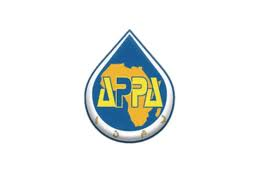 Oscarline Onwuemenyi
29 November 2011, Sweetcrude, ABUJA – The African Petroleum Producers Association (APPA) is planning a production sharing formula for its member countries, which it expects would be adopted by multi-national oil and gas explorers and other operators within the countries.
Executive Secretary of APPA, Mr. Gabriel Lokossou, who stated this during a meeting with the Permanent Secretary in the Ministry of Petroleum Resources, Mr. Goni Sheik, in Abuja recently, said member countries were yet to realise the full impact of the group's activities on their lives and economies.
According to him, the production sharing formula was only a model that will take into account the peculiarities and production capacities of the various countries to aid others in negotiations with multi-national oil and gas companies.
"The purpose is to ensure that none of our member countries is taking for granted during negotiations with these multi-national oil companies, towards ensuring that citizens of the various producing countries get the full benefits of their oil and gas resources," Lokossou stated.
He also noted that the association was working with the African Refining Association, ARA, to create a pool to analyse refining needs in local and regional markets, to ensure that African petroleum producers reduced their reliance on importation and increased local refining of petroleum products.
He said that Nigeria, due to its immense oil and gas resources, plays a very critical role in the 17-member continental body.
According to him, "Africa presently has over 119 billion barrels of oil reserves, representing about nine percent of the global reserves. APPA member countries have 99 percent of these reserves within the continent. Nigeria has 31 percent of these reserves, making it the second-largest within the continent.
"As for gas, African countries have 431 trillion cubic feet of global gas supply, representing more than seven percent of global reserve. APPA retains 97 percent of gas reserves in Africa, with Nigeria having 38 percent, therefore, making it the leading country in the continent."
He explained that the association has created "a very important databank on veritable potential and exploration activities of member countries, which could be accessed by groups who need information on the countries for the promotion of business and investment."
APPA is an intergovernmental organisation created in 1987 in Lagos, Nigeria, to serve as a platform for African petroleum producing countries to cooperate, collaborate, and share knowledge and competences.
It aims to promote common policy initiatives and projects in all facets of the petroleum industry with a view to maximising the developmental and welfare benefits accruable from petroleum exploitation activities in the member countries in particular and in Africa in general.
Lokossou explained that the APPA is convinced that African petroleum producers are better positioned to create maximum leverage from their resource endowments when they adopt a common platform for oil and gas policy initiatives and development strategy.
He added, "The Association is aware that it must continuously deliver on its vision, in order to remain worthwhile to its stakeholders. APPA sees its long-term role as that of a strategic focal point in hydrocarbon development matters in Africa."
APPA currently comprises 17 countries, namely Algeria, Angola, Benin, Cameroon, Chad, Democratic Republic of Congo, Congo, Côte d'Ivoire, Egypt, Gabon, Ghana, Equatorial Guinea, South Africa, Libya, Mauritania, Nigeria, and Sudan
Altogether, these countries account for virtually the totality of Africa's oil and gas reserves and output. APPA's membership thus includes all of Africa's most natural-and human-resource endowed nations, attributes that position these countries to power Africa's industrial and technological take-off.
APPA is committed to seeking understanding, cooperation and partnerships primarily within but also outside the African continent. The Association is determined to work vigorously with regional as well as international organisations/institutions in the process of transforming its vision into continuing beneficial results for its members.