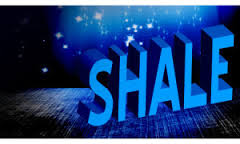 20 June 2018, Buenos Aires – Small shale producers, which powered development of the sector in the United States, are struggling to break into Argentina due to financing difficulties and lack of infrastructure, analysts and industry sources say.
The Vaca Muerta deposit, located in western Argentina, is a Belgium-sized play regarded as the world's second-largest shale gas development. Successive governments in Argentina have targeted Vaca Muerta as the means of reversing its energy deficit but its development has been hindered by lack of infrastructure.
Juan Jose Aranguren, who was replaced on Saturday as Argentina's energy minister, said last week the investment by small- and medium-sized companies was essential to reduce costs at Vaca Muerta to unlock Argentina's shale potential.
Argentina has the world's No. 2 shale gas and No. 4 shale oil reserves.
Last year, Exxon Mobil Corp,  BP Plc unit Pan American Energy, Wintershall Holding, Total SA and Equinor, formerly known as Statoil, announced investments in Vaca Muerta.
Despite efforts by the national government and the regional government of Neuquen, one of the states spanned by Vaca Muerta, few small shale firms have been willing to invest.
Retama Argentina, a subsidiary of U.S. firm Retamco Operating Inc, and Vista Oil, a company founded by the former chief executive of Argentine national oil company YPF SA , Miguel Galuccio, are the only two small firms with their own independent operations in Vaca Muerta.
"Even if the returns are enormous, at the end of the day, the startup costs in Vaca Muerta are very high and there is a considerable risk involved," said David Tawil, president of Maglan Capital, the largest shareholder in Madalena Energy, a small cap oil company that chose to partner with Pan American Energy LLC to enter Vaca Muerta.
Madalena Energy hopes to start trading on the Buenos Aires stock exchange in the coming months.
Vista Oil has said it expects to start producing from its first non-conventional oil in Vaca Muerta in the first quarter of next year. Retama is planning to drill between four and five horizontal wells and start selling gas in the second half of 2020.
Industry sources and analysts told Reuters that lack of financing, high costs and lack of infrastructure makes Vaca Muerta unappetising for companies with scant resources.
"The shale revolution in the United States was done by small companies, which requires more players and more diversification. You need investment which is not only carried out by the majors," said an industry source who asked not to be identified.
At the giant Eagle Ford shale field in Texas, there are currently more than 200 companies operating.
In the United States, financing costs are much lower and shale producing areas have been better explored, considerably reducing the risk for companies investing there, Tawil said. That is not the case, however, for Vaca Muerta.
Argentina's central bank hiked its benchmark interest rate to 40 percent last month – the highest in the world – and supplies of credit from local banks are drying up. The central bank announced plans on Monday to raise reserve requirements for local banks.
"The big challenge (in Argentina) is going to be capital. The financial system is small," said Diego Garcia, an analyst with Bain & Company covering the oil and gas sector.