Lagos — Asia will lead the global purified terephthalic acid (PTA) industry capacity additions between 2022 and 2026 with a share of 77%, driven by new-build and expansion projects, forecasts GlobalData, a leading data and analytics company.
GlobalData's latest report "Purified Terephthalic Acid (PTA) Industry Installed Capacity and Capital Expenditure (CapEx) Forecast by Region and Countries including details of All Active Plants, Planned and Announced Projects, 2022-2026," reveals that the total PTA capacity of new-build and expansion projects in Asia is expected to reach 28.15 million tonnes per annum (mtpa) by 2026.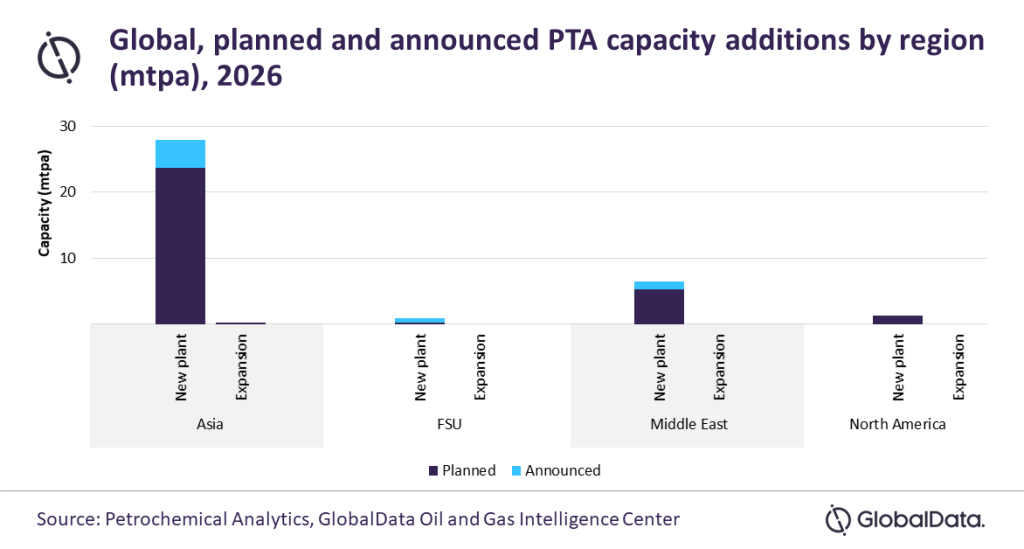 Sudarshini Ennelli, Oil and Gas Analyst at GlobalData, comments: "Asia is expected to add a capacity of 28.00 mtpa from 14 new build planned and announced projects, while the remaining capacity 0.15 mtpa is anticipated to come from one planned expansion project."
China, India, and Brunei were the leading countries in Asia in terms of PTA capacity in 2021. Invista PTA Technology was the dominant technology used for PTA production in the region.
Sudarshini concludes: "The key plants using Invista PTA Technology are Hengli Petrochemical Dalian Purified Terephthalic Acid (PTA) Plant, Jiangsu Honggang Petrochemical Lianyungang Purified Terephthalic Acid (PTA) Plant, and Fujian Billion Petrochemical Quanzhou Purified Terephthalic Acid (PTA) Plant."
Follow us on twitter