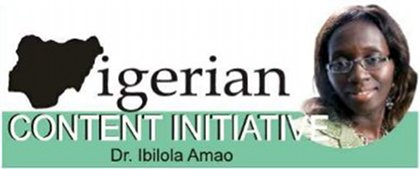 Dr. Lola Amao
Heading for Manchester Business School on an Executive Management Development Programme jointly organised by Lonadek and MBS and themed "Establishing Multinational and Transgenerational Businesses" was an eye opener for me and an opportunity to better understand the rationale behind Strategy, FDI, business growth and sustainability.
On the MBS campus, there were so many Chinese government sponsored experts and entrepreneurs moving around in hurried groups, working extremely hard in various locations and brain storming on strategies. Chinese experts and entrepreneurs are being hot housed intellectually in top Ivy League University Campuses in the area of governance, business and strategy. They have been charged with a duty and responsibility to secure the future of the Chinese people. Their mandate is to bring back the best in class business strategies and plans to ensure that the energy and food security of the over 1.3 billion Chinese is guaranteed.
Growing Chinese Content internationally rather than local content is the focus of China. Developing in-country capacity, capability and competencies is globally focussed and not locally focussed. This is the way NCDMB should go. Our representation must be geared up to key into developing Multinational and Transgenerational vehicles that can take advantage of opportunities to create jobs and wealth for Nigerian. Nigerian Content Development business models should focus on business competitiveness, growth and sustainability and must be viewed from a holistic perspective beyond the Petroleum Industry.
I would recommend a high-level retreat of Executive Secretaries, Ministers, leaders in the lower & upper house and at least the Vice President or President should be in attendance to listen to the pains of NCDMB. We must get our leadership organised to a point where everyone is on the same page if national development and societal transformation must occur.
Headlines such as:
1. "Chinese companies have proposed investing $50 billion to buy 6 billion barrels of oil reserves in Nigeria,"
2. "China's major welded line pipe maker, Jiangsu Yulong Steel Pipe have agreed to implement a schedule that will lead to the setting-up of a 250, 000 tons per annum longitudinal submerged arc welded pipe mill in Nigeria by September 2012"
3. "China National Overseas Oil Company Limited8 (CNOOC) invests 45% stake in OPL 246 in Offshore deepwater oil field $2.7 billion"
4. "Modernisation of Nigeria's one-track rail to standard gauge rail by Chinese Company to cost $8.3 billion "
As good as they look in print, and as much as they are sensationalised by the Correspondents and Editors, send shivers down my spine because I am not sure that Nigeria and Nigerians are aware of the level of competitiveness that they would be faced with when the Chinese consolidate and make Nigeria a strategic market and investment location. I think China is the best shock treatment that a wasteful nation and complacent people such as us Nigerians need to make us wake up and shape up. If we don't our Chinese cousins may just swallow us up.
Over the next four years, what could China's aggressive entry into the Nigerian Oil and Gas Industry mean to Nigerians?
1. FCPA Compliance Issues
2. Very high and stiff competition
3. Streamlining of Operations
4. Prudence and Cost-Cutting
5. Mortgaging of some of our subsurface and surface Assets
6. Union and labour issues
7. Language barriers for those who cannot speak Chinese
Some of the conditions of employment of Nigerians in Chinese firms neither conform to the Nigerian Labour Laws nor to that of the International Labour Organisation (ILO). There is a need to send a group of Nigeria experts to China so that they can understand how the Chinese think and how their businesses are being run. Any conflicts in our laws and policies must be addressed upfront and Nigerian policies and regulations made contractually binding on any Chinese company that is interested in doing business in Nigeria. NCDMB would require some detailed understanding of the Chinese business mechanisms so that partnerships between Nigerian and Chinese companies are well supervised and monitored because Chinese firms in Nigeria have been criticized for being "closed" i.e. unavailable to independent auditors, regulators and inspectors.
A young gentleman I know whose dad is an ambassador recently returned from a three months crash course in China where he went to learn to read and speak mandarin Chinese. Taking a cue from this, it is very necessary that we not only learn to read and speak Chinese so that the variants in our culture and tradition are mitigated but also, as the Chinese Government supports Chinese companies to grow businesses in Nigeria with a resource-seeking and market-seeking strategy our Government must be well prepared to promote Nigerian Content development beyond the domestic.
About the author
Dr. Ibilola Amao is the Principal Consultant with Lonadek Oil and Gas Consultants, a firm of technical consultants with their core competence in the area of human capital and vendor development. For more information or to reach Dr. Amao you can email her at [email protected] or visit www.lonadek.com