11 September 2015, Lagos – Sahara Group has absolved itself and other petroleum product marketers of the accusation that the aviation fuel they supplied to airline operators caused majority of the crashes experienced in the country in recent times.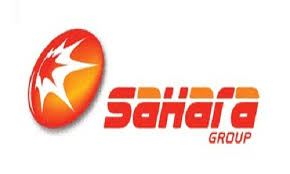 The firm, on Thursday, insisted that its subsidiary, So Aviation Fuel Limited, did not fuel the aircraft, stressing that the marketers who supplied the fuel were also not responsible nor contributed in any way to the accidents.
"It would be totally irresponsible for anyone to make such a deduction," Sahara said in a statement.
Some stakeholders in the aviation sector had insinuated that Sahara Group might be involved in selling sub-standard Jet A-1 fuel, while also saying that So Aviation Fuel had a part to play in the past and recent air accidents in the country.
But the firm said, "The accusations imply that So Aviation's fuelling of the ill-fated Dana Airlines flight on the June 3, 2011, the Nigerian Air Force helicopter in which General Andrew Azazi lost his life on December 16, 2012 and the recent Bristow Helicopter crash in Lagos on August 12, 2015 were caused or contributed to by contaminated fuel supplied by So Aviation Fuel Limited.
"These allegations and insinuations are too grave in nature to go unchallenged. Therefore, the onus is on us as responsible citizens and stakeholders to set out the facts before the public and our customers.
"Even though it has not been alleged, we will also state our position on two other unfortunate air accidents, the Associated Airlines accident of October 3, 2013 and the NAF 030 Dornier aircraft that crashed in Kaduna on August 29, 2015."
It insisted that So Aviation did not fuel the Dana flight on the day of the crash, claiming, "The aircraft was fuelled by another marketer on that day."
The firm said, "So Aviation did not fuel the NAF helicopter that crashed in Okoroba village, Bayelsa State that had General Andrew Azazi and Patrick Yakowa on board.
"So Aviation carried out a bulk Jet fuel delivery via a bowser-to-bowser transfer to Bristow Helicopters. Bristow then subsequently fuelled at least 10 of their helicopters on that same day. None of the aircraft fuelled by Bristow on that day with the fuel supplied had any fuel-related trouble on the day of the accident.
"We, also, did not fuel the Associated Airlines that crashed at the MMA carrying the remains of Olusegun Agagu."