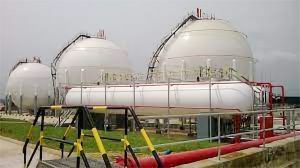 Moscow — Russian exporters more than doubled sales of liquefied petroleum gas to the Baltic states in 2022, some of which was sold on to Ukraine, according to data from three trading and freight-handling sources covering the region.
The leap in purchases of Russian LPG came despite sharp condemnation of Moscow's actions in Ukraine from the three Baltic states, all NATO and European Union members, as Europe struggles to find fresh sources of the fuel in a tight global market.
LPG, which is mainly used as fuel for cars, heating and to produce other petrochemicals, has been exempt from sweeping Western sanctions imposed against Russia over Ukraine.
According to Reuters calculations based on data collected from the three traders and freight handlers covering the region, Russia boosted LPG combined sales to Latvia, Lithuania and Estonia to 331,000 tonnes from 159,000 tonnes in 2022.
The increase came as Ukraine and some other countries refused to buy the Russia-sourced fuel directly.