24 August 2015, News Wires – Hopes that the oil price could mount a second recovery this year are rapidly being dashed as crude remains close to a six-year low.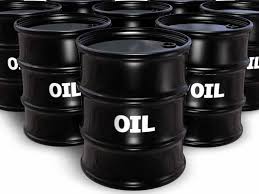 New forecasts out last week from a division of ratings agency Fitch suggest Brent Blend crude will be trading at about the $55 per barrel mark all the way through to 2018.
BP chief executive Bob Dudley said a year ago that he was preparing for the long haul when it came to low oil prices.
Many thought he was just trying to find a positive slant on his need to sell off non-core assets to pay for the 2010 Macondo disaster in the Gulf of Mexico.
However, his critique appears to have been well founded and the whole industry has been forced to reset its assumptions.
WTI crude in the US was trading at about $42 and Brent at $48 last week — a sharp contrast Brent's $115 in June 2014.
It is no wonder the rally earlier this year that took the oil price above $65 has fizzled out, given the abundance of supply and bearish demand.
The repeated devaluations of the Chinese yuan have not just made the cost of importing crude to China more expensive, they have also once again highlighted the fragility of the country's economy following a series of stock market shocks.
Meanwhile, Japan saw a slump in exports and a downturn in consumer spending help shrink its economy by 1.6% in the last quarter.
These uncertainties add to concerns that the nuclear accord between Iran and the US will herald a torrent of new Iranian oil exports.
The world market is already flooded by higher than expected new oil volumes from Iraq, a stubborn refusal of higher cost US shale producers to cut back output, and Opec's determination to keep on pumping.
This has resulted in crude benchmarks falling by almost a third of their May value.
Meanwhile data has shown hedge funds and other speculative traders betting heavily on further commodity price falls to come. BMI Research, the Fitch-owned business analysts, now talks about oil prices being "anchored" around the current level for the foreseeable future.
"The return of Iranian crude to the market, coupled with strong project pipelines in North America, the Middle East, West Africa and Kazakhstan, will see global supply outstrip the growth on global consumption for the next two years."
The miserable outlook means more oil and service companies feel compelled to axe more spending and jobs.
Aberdeen-based services giant Wood Group said this week it had cut 5000 jobs already this year and expects to make $80 million of savings in the full financial year.
First half profits slumped from $150 million to just over $120 million, while revenues were down by almost 20%.
"With little prospect of short term improvement in market conditions, we will focus on remaining competitive and protecting our capability, working with clients to reduce their overall costs," said Wood Group chief executive Bob Keiller.
If that sounds like Wood is battening down the hatches, it is. Similarly, there were reported to be more redundancies at Halliburton in Norway at a time when the country's Labour & Welfare Administration claims more than 36,000 oil and gas industry-related jobs have been lost.
These are very tough times for the industry and there is little sign of improvement.
Will the Opec sheriff eventually ride to the rescue with a cut in production? Will Bakken shale producers eventually throw in the towel. Will China's economy prove resilient after all? No-one is counting on it.
– Upstream