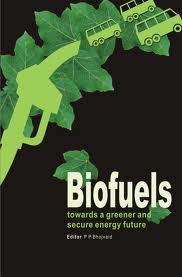 15 August 2013, Johannesburg – South Africa's Portfolio Committee on Energy has received a briefing from the Department of Energy on industrial strategy update on biofuels and transformation of the gas sector.
Chairperson of the Committee, Mr Sisa Njikelana said, "We welcome the second round of the briefing but it does not seem to be taken us forward to understand what is happening exactly in the sector and what the concrete prospects are."
The department first briefed the Committee on bio fuels at the beginning of the year. The view of the Committee was that it seemed the briefing was not so different from the first presentation which was done in January, "There is a lot of cut and paste from the initial document," said Mr Njikelana. Members of the Committee expressed concerns about delays in implementing a bio fuels strategy that was adopted in 2007, but since then not much progress had been made.
Mr Njikelana said what should be happening was a more intensive interaction between the department and the Committee during the process of reviewal of the strategy. "It is my view and observation that the process is taking unexpected delays and we therefore need to probe causes thereof." A recommendation by Mr Njikelana was for the inter-departmental Biofuels Task Team to brief the Committee in future. "A comprehensive approach is essential and given the issue of bio fuels touches upon food security and unavoidably making it an emotional issue," he added.
Mr Njikelana also suggested the need for the Committee to explore public hearings on the matter. It is envisaged that the public hearings will be preceded by a workshop for the Committee. "It is important that members apply their minds when dealing with this issue. It's important that we get that empowerment given the potential of job creation in the sector," he said.
The Committee was also less impressed regarding the presentation on transformation of the gas industry as well. The contention was lack of clarity on what the department has performed with regards to facilitating transformation of the gas sector. A further appeal was made to the department to be clearer about the key features of the transformation of the gas sector.
The department was asked to share with the committee a full report on procurement of gas facilities in Saldanha Bay within four weeks. Notwithstanding, the Committee did recognise the department's efforts to facilitate transformation in the gas industry albeit at slow pace.