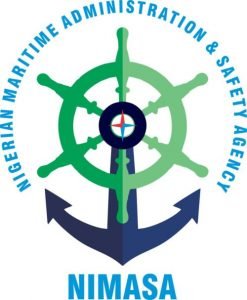 Mkpoikana Udoma
01 March 2018, Sweetcrude, Port Harcourt – A group known as Okrika Speedboat Owners Association, has called on the Nigerian Maritime Administration and Safety Agency, NIMASA, to caution owners of big vessels including the Nigerian Naval Ship, over alleged neglect of safety rules along the waterways in Rivers State.
The group in a statement signed by its chairman, Mr. Epeya
Sunday
, explained that waves generated by bigger vessels plying their routes pose a threat to smaller boats, adding that several lives have been lost as a result of boat mishap and accidents caused by waves from bigger vessels.
Sunday
who particularly accused the Nigerian Agip Oil Company, NAOC, and Nestoil Plc of this offence, maintained that captains of most of their ships were not complying with the safety rules on the waterways.
The association in the statement, which charged the Rivers State Government to call on the Naval Command and other companies whose vessels are plying the Okrika-Port Harcourt water channel to order, added that several letters have been written to the companies in respect of the attitudes of their captains and ship operators, but to no avail.
According to the statement, "We condemned the reckless operation and high speed of some bigger vessels along the waterways.
"Most of the boat mishaps and accidents on the waterways are as a results of the high speed of the bigger vessels in the area.
"The bigger vessels usually generate waves, which constitutes threat to other smaller boats operating along the waterways.
"Nestoil Company, Agip and other multinational oil companies should caution their vessels plying the route for safety."
The Okrika Boat Owners Association also disclosed that there was an increase of waste materials littering the waterways, which according to them, constitutes hazards for passenger boats in the state.
The group called on the Rivers State Waste Management Agency, RIWAMA, to constantly distil drainages in the state, in order to stop flood from moving wastes from land to the water channels, noting that some of the accidents on the waterways was caused by accumulated wastes.
Sunday
further said members of the association have lost several boats and passengers as a results of boat mishap and accidents caused by either waves from bigger vessels or as a result of wreck metals and domestic wastes along the waterways.