…Berates lawyers for misleading claimants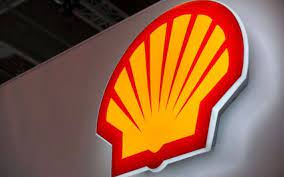 Mkpoikana Udoma
Port Harcourt —
The Youths and Environmental Advocacy Centre, YEAC, Nigeria has urged Shell Nigeria to reach out to communities impacted by the 2011
Bonga oil spill
, over which the company won a case against the communities in the UK Supreme Court.
Recall that the UK Supreme Court recently ruled that it was too late for 457 Nigerian communities to sue two Shell subsidiaries over a 2011 Bonga offshore oil spill, which discharged over 40,000 barrels of crude oil into the environment, leading to a devastating long-term impact on the coastal communities.
The UK Supreme Court upheld rulings by two lower courts that found the claimants (communities) had brought their case after the expiry of a six-year legal deadline for taking action, despite their lawyers' argument that the ongoing consequences of the pollution represented a "continuing nuisance."
Reacting on the development, YEAC Nigeria berated the legal counsel to the Nigerian communities for misleading them on a matter that was already stale, after the six years legal deadline.
Executive Director of YEAC Nigeria, Mr Fyneface Dumnamene Fyneface, said the case would have been a landmark, accusing Shell of being notorious for polluting the Niger Delta environment with their obsolete facilities.
Fyneface urged the oil multinational to reach out to the communities and let them know that it was a no victor, no vanquish situation.
He said: "The UK Supreme Court ruling that earned Shell unsolicited victory is an embarrassment to the legal profession especially the counsel to the Nigerian community representatives.
"This is because the legal team were shortsighted and misled their clients who in their 'little knowledge' relied on their legal expertise for guidance and leadership but they failed the people by not knowing that their matter was already stalled out, as it was already over six years within which they would have filed the case over the Bonga crude oil spill by Shell in 2011.
"The case would have been one of the landmark cases against Shell that have been responsible for most of the equipment failure-related pollution in communities across the Niger Delta region of Nigeria.
"While congratulating Shell over this technical victory, the company must realise that there is life after court and that the communities involved have hosted them over the years before this divestment hours, and there is the need to visit, call the communities together and tell them that there is no victor; no vanquished."