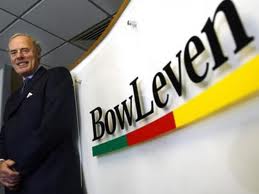 24 November 2011, Sweetcrude, Douala – West Africa-focused Bowleven says it has encountered additional hydrocarbon pay in its Sapele-3 well on the Etinde permit in Cameroon's offshore Douala basin.
It intersected about eight meters of additional net pay in the deeper reservoirs of the well. Six metres, of this, was in reservoir sands with good porosity and permeability within the Paleocene Epsilon interval, the company stated.
Bowleven said gas chromatograph ratio analysis and shows while drilling indicated the sands were likely to be oil bearing.
Chief executive officer, Kevin Hart, said of the development: "The discoveries made in the Epsilon complex and shallower Tertiary intervals, representing a total of 19 metres of net hydrocarbon bearing pay, have at each level extended considerably the previously defined play fairway boundaries.
"The extensive data acquired during drilling operations will contribute significantly to the derisking of appraisal locations and inform future development and exploitation planning."
In October Bowleven said it had met 11 metres of net hydrocarbon pay in oil bearing sands in the upper part of the Deep Omicron interval and gas condensate was also found in seven metres of high-quality sandstone in a shallower Miocene reservoir.
It stated that testing of the Epsilon interval in Sapele-3 was not possible as downhole temperatures exceeded the temperature rating of the available surface equipment.
While testing of the Deep Omicron interval was possible, it elected not to as it would have compromised the integrity of the well and added complexity and risk to future test operations in Epsilon, according to the company.
As a result the decision was made to suspend the well for future re-entry, testing and potential use as a development well.
Sapele-3 was drilled to a total depth of 4480 metres, in a water depth of 30 meters, about 16 kilometres north-west of the original discovery well Sapele-1.
Bowleven said it had reached agreement in principle for a jack-up drilling rig to drill two firm wells and two further option wells on the Etinde permit next year and plans to sign a contract at the end of the month.