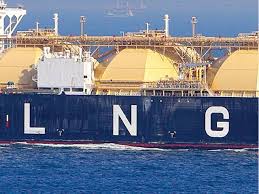 31 August 2016, Lagos – BP, Conoco Phillips and ExxonMobil said that the 65-billion dollar mega-project would be too unprofitable for them to move into the next phase of development.
The big 3 oil companies have told state lawmakers that the proposal on the table to pipe, liquefy and export North Slope natural gas is uneconomic and they won't move forward as partners.
However, they said they would sell their natural gas to a state-developed project if it comes to fruition, which is more in doubt than ever.
A report in WSJ said that ExxonMobil Corporation has decided not to invest in the next stage of a proposed natural gas export terminal in Alaska and said it would work with its partners to sell its interest in the project to the state government.
A spokesman for Exxon said the company will no longer invest in the proposal, which is "transitioning to a state project." Exxon owns about one-third of the project, according to the state.
Meanwhile, ConocoPhillips and BP indicated that as things stand, they're also not likely to move into the detailed engineering phase of the project's complex facilities, such as an 800-mile pipeline and a plant in Nikiski to turn natural gas into a liquid for shipping.
Platts quoted Dave van Tuyl, BP's Alaska regional manager as saying: "BP is not giving up on the project. Instead, we need to change gears and figure out how to reduce the cost of supply so that the project can be competitive. We believe that the best way to make that happen is with a state-led project and we support the state's efforts."
A fourth partner, the state of Alaska, is investigating alternative project structures, including state ownership, and will continue development.
Governor Bill Walker –  a proponent of greater state control of the project since taking office – says alternatives, such as third-party investors or other advantages from a wholly state-led project, could still make the difference. Walker added that a project that is not economically viable will not be built.