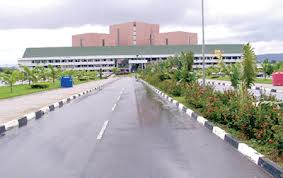 30 January 2013, Sweetcrude, ABUJA — After almost nine years of legal battle for the Aluminium Smelter Company of Nigeria, ALSCON, Ikot Abasi, Akwa IBom State, by the BFI Group Corporation, the Bureau of Public Enterprises, BPE, has finally issued the original winners of the bid a letter, offering them the much coveted company.
A statement by BPE's spokesman, Mr. Chukwuma Nwoko, in Abuja, Wednesday, explained that the action followed the decision of the National Council on Privatisation, NCP, in compliance with the Supreme Court order of July last year, that ALSCON be given to BFI Group, an American-based company, promoted by a Nigerian-American, Dr. Reuben Jaja, as the true winners of the privatization process.
The BPE said, however, that the BFI Group was expected to execute the Share Purchase agreement and pay the 10 per cent of the $410 million offer price within 15 days of the execution of the SPA. The 90 per cent balance is to be paid within 90 calendar days.