12 December 2014, News Wires – Brazilian prosecutors on Thursday formally charged executives from six of the country's largest engineering firms with forming a cartel to funnel kickbacks from state-run oil firm Petrobras to the ruling political party and its allies.
They were also indicted on charges of corruption, money laundering and organized crime in a landmark case that has shaken President Dilma Rousseff's government and may further weaken a stagnant economy.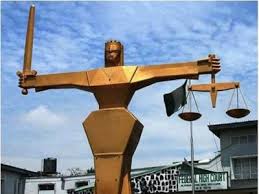 The corruption scandal, in which billions of dollars were allegedly paid by the companies in bribes to win Petrobras contracts, threatens to paralyze infrastructure projects because implicated firms could be banned from government contract bids.
Prosecutors charged 35 people, 22 of them from engineering companies OAS, Camargo Correa, UTC Engenharia, Galvao Engenharia, Mendes Junior and Engevix.
"These people stole the pride of the Brazilian people," said Brazil's top prosecutor Rodrigo Janot at a news conference. He vowed the investigation "will go to the very end."
The case is expected to implicate dozens of politicians and weaken Rousseff's already fragile governing coalition as she begins a second term on 1 January.
Prosecutors said they are seeking the return of about 1 billion reais ($377 million) from the companies involved in the bribery scheme, and executives of other engineering firms could face charges.
The executives, some of whom have been held for nearly a month at the federal prison in Curitiba where the scheme was discovered, could face sentences of more than 20 years in jail.
None of the companies would immediately comment to Reuters.
The indictments included Paulo Roberto Costa, Petrobras' former downstream director, who named many of those involved in a plea bargain deal he struck after his arrest in March.
Janot called earlier this week for the replacement of Petrobras' top management and punishment of everyone involved in a scheme. The company's shares have lost 18% of their value since police raided the contractors' offices and arrested the executives on 14 November.
–