10 December 2014, News Wires – Brazil's top prosecutor called on Tuesday for the punishment of everyone involved in a scheme to funnel kickbacks from contracts with state-run oil firm Petrobras to politicians, and said he expected the company's management to be replaced.
Rodrigo Janot's strongest comments so far on Brazil's latest corruption scandal were made as federal prosecutors prepare to indict 11 executives at six of Brazil's largest engineering firms for paying billions of dollars in bribes.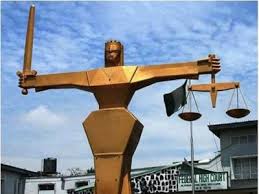 Two former Petrobras directors are among two dozen people arrested for involvement in a scheme that allegedly skimmed off money from overpriced contracts and into the coffers of President Dilma Rousseff's Workers' Party and its allies in Congress.
"Brazilian society expects the most complete and profound investigation of the illegal acts, and the punishment of all, all those involved," he said at an international meeting on fighting corruption.
"The country no longer tolerates the shameless corruption of some bad public officials and bad businessmen," Janot said. "The response to those that assaulted Petrobras will be firm."
Janot said Petrobras, Brazil's largest company, must be carefully scrutinised and its operations made more transparent.
"We expected the appropriate reforms, including the eventual replacement of its management, whether or not they were to blame," he said.
Janot said Brazilian prosecutors will travel to the United States in January to cooperate with investigations by the Securities and Exchange Commission and the Department of Justice into whether the corruption scheme hurt the interests if US investors in Petrobras shares listed in New York.
Petrobras faces a class-action lawsuit filed on Monday in a federal court in New York over the alleged bribery and kickback scheme and contract fixing that lawyers say inflated the value of the company's assets.
Petrobras extended nine-year lows in mid-day trading on the Sao Paulo stock market. The company's preferred shares, Petrobras' most-traded class of stock, fell 4.7% to 10.96 reais, on track for its lowest close since 5 August 2005.
– Reuters