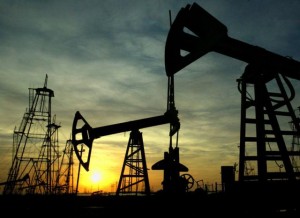 11 February 2013, News wire – Brent oil futures dipped slightly in Asia early on Monday in thin trading due to the Chinese New Year holiday, but data showing stronger than expected demand growth in China limited losses.
On Friday, Brent crude prices hit a nine-month high near $119 per barrel after news that Chinese oil imports rose in January to their third-highest daily rate on record.
The higher than expected oil imports were interpreted as a sign of an accelerating economic rebound in the world's second-biggest oil consumer.
"(Oil price gains) are happening against a backdrop of an overall moderate improvement in world economic growth outlook and demand," Ric Spooner, chief market analyst at CMC Markets in Sydney said.
Brent dipped 5 cents to $118.85 per barrel early Monday, after reaching $119.17 per barrel on Friday, the highest since May.
US crude futures dipped 2 cents to $95.70 per barrel.
Traders will be closely watching US retail sales and industrial production figures due out later this week for further indications of economic growth in the world's largest economy, Spooner said.
With many Asian markets shut for Chinese New Year, however, analysts said they expected trade to be relatively light this week.
Oil markets could get some support from stormy weather in the heavily-populated US Northeast, where a blizzard dumped up to one metre of snow with hurricane force winds, leaving hundreds of thousands of people without power.
Washington and Tehran may have more time to negotiate around Iran's disputed nuclear programme after news that Iran appears to have resumed converting small amounts of its higher-grade enriched uranium into reactor fuel.
Slowing a growth in stockpiles of material that could be used to make weapons is one of the few ways in which the nuclear dispute could avoid hitting a crisis by the summer.
The ongoing nuclear dispute has sparked supply worries for years. Iran has threatened to block oil shipments through the Strait of Hormuz in the event it is attacked. Some 40% of the world's globally traded oil passes through the Strait of Hormuz.