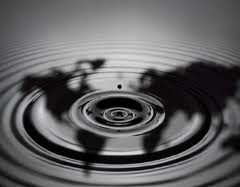 10 August 2012, Sweetcrude, LONDON – UK's premium crude, the Brent, fell below $113 a barrel on Friday following a sharp slowdown in China's trade flows, which heightened worries about demand for fuel.
China's July exports rose just 1% from a year earlier, undershooting forecasts by a large margin, as demand faltered at its two biggest foreign customers – the European Union and the US.
Brent crude for September delivery fell 45 cents to $112.77 by Friday morning while US crude was at $93.02, down 34 cents.
Oil is still set to rise for a second straight week as improved jobs data from the US lifted the fuel demand outlook in the world's largest oil consumer and optimism grew for more monetary easing policies from the euro zone and China to support global growth.
Worries about how high oil prices could add to economic woes may limit gains, said Jonathan Barratt, chief executive of BarrattBulletin, a Sydney-based commodity research firm.
"People are questioning the result of this rally," he said.
China's crude imports in July rose 12% from a year earlier but were the lowest since last November.
Opec said on Thursday it may have to reduce its forecast for growth in world oil demand in 2013 by 20% on a vague and turbulent outlook for the global economy.
Tighter North Sea supply due to field maintenance and tension in the Middle East also kept Brent higher, widening its spread to West Texas Intermediate to nearly $20 a barrel, the widest since mid-May.
"We have seen quite a good rally there that could potentially push out to $22 to $23 on issues in the Middle East and continued optimism within Europe," Barratt said.
Reuters market analyst Wang Tao said the spread was expected to widen to $24.34 a barrel in the next four weeks if it broke through a support at $20.49.
North Sea oil output is set to plunge 17% in September due to oilfield maintenance and natural decline, adding to signs of a shortage that may artificially lift prices of Brent, a global oil-pricing benchmark.