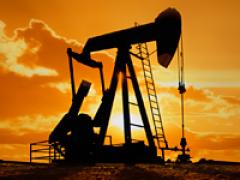 15 May 2013, News Wires – Brent futures held steady above $102 a barrel on Wednesday as the US dollar eased, but gains were capped by forecasts of rising supplies from the United States amid a bleak outlook for global demand growth.
Oil is also drawing support from equities, with Wall Street rallying without a significant correction since the start of the year, pushing major indexes to all-time highs.
Brent is down some 14% from its peak for the year so far, however, as demand in China weakens and stockpiles in the United States touch record peaks.
Brent crude had gained 12 cents to $102.72 a barrel early on Wednesday, after settling 22 cents lower. The contract is $16 below this year's high of $119.17.
US oil climbed 13 cents to $94.33. It had fallen for four straight days, with the longest previous losing streak of five days marked last December.
"The strong performance in equity markets is helping oil," said Ker Chung Yang, senior investment analyst at Phillip Futures in Singapore.
"But both data from the United States and comments by the IEA show that demand is weak and that is posing a downside risk for oil."
Rising US shale oil production will help meet most of the world's new oil demand in the next five years, even if the global economy picks up steam, the International Energy Agency (IEA) said.
"North America has set off a supply shock that is sending ripples throughout the world," IEA Executive Director Maria van der Hoeven said.
The American Petroleum Institute (API) reported that crude inventories rose by 1.1 million barrels in the week to 10 May, far higher than forecast.
The gain was led by a more than 750,000 barrel increase in Midwest stockpiles. Crude stockpiles at the Cushing, Oklahoma, hub for the US oil futures contract climbed by more than 540,000 barrels for the week.
Investors are now waiting for data from the US Department of Energy's Energy Information Administration (EIA) later in the day to gauge the country's demand outlook.
Brent is expected to drop to $101.35 as it is riding on a downward wave , while US oil should drop to $92.43, according to Reuters technical analyst Wang Tao.