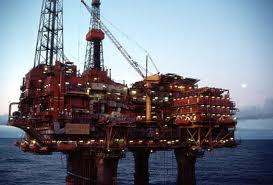 30 July 2013, News Wires – Brent crude futures remained steady above $107 a barrel as investors looked to a Federal Reserve meeting for clues on the outlook for the US monetary stimulus programme that has bolstered demand in the world's top oil consumer.
Investors also avoided taking big positions ahead of key economic data this week including US payroll numbers and manufacturing data from China, the world's second largest oil consumer.
Brent crude futures had slipped 11 cents to $107.34 a barrel early on Tuesday, after falling 0.8% last week.
US crude futures fell 25 cents to $104.30, pressured by a recovery in the US dollar. The North Sea benchmark's premium over its US counterpart widened to $3.04.
"Oil prices are pretty stable but there's quite a lot potentially happening this week and I think traders are prepared to wait for the data to start to come," said Ric Spooner, chief market analyst at CMC Markets.
"The market is kind of level but the risk will be to the downside."
The US central bank will begin a two-day meeting on Tuesday and is expected to issue a statement on Wednesday afternoon. The Bank of England and the European Central Bank hold policy meetings this week as well.
The US payrolls report on Friday is also in focus, as an improving labour market would impact the timing of any tapering in Fed stimulus.
Elsewhere, investors fretted that manufacturing surveys later this week might highlight weakness in China.
Inventory data from the US might also offer clues on the country's oil demand. US commercial crude stockpiles likely fell last week for the fifth straight week, a Reuters poll of six analysts showed on Monday.
Losses in oil prices were limited as exports from several suppliers have been curbed in recent weeks.
The North Sea's Forties pipeline has cut pumping rates by about 40,000 barrels per day due to maintenance, trade sources said, tightening supply of the crude that underpins the Brent benchmark.
Assailants attacked an Islamist party office in Tripoli on Monday and a soldier was killed in fighting in Libya's eastern city of Benghazi, officials said, in an escalation of violence following the assassination of a political activist last week.
That prompted US oil company Marathon Oil to study the sale of its stake in a key Libyan oil consortium, Waha.
The Libyan oil minister said that operations at the crude export terminals of Es Sider and Ras Lanuf continued as normal, despite protests and strikes.
Also supporting oil prices were expectations that Iraq, Opec's second-biggest producer, will report an output decline for 2013, its first after two years of robust gains.