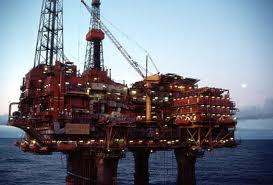 22 February 2012, Sweetcrude, LONDON – UK's North Sea Brent oil rose to a nine-month high on Wednesday over heightened tensions between the West and Organisation of Petroleum Exporting Countries(OPEC) member, Iran.
Inspectors from nuclear watchdog, the International Atomic Energy Agency were refused entry into an Iranian nuclear installation and ended their trip, a setback that may increase the risk of confrontation between the West and the Arab country.
Oil supply concerns prompted by the Iran tensions helped boost Brent crude prices in spite of weak economic data in Europe, where the service sector contracted, and China, whose manufacturing sector contracted for a fourth month in February.
"We've got a tug of war here between Iran tensions and slowing global economic growth," Mark Waggoner, president of Excel Futures in Bend, Oregon, told the news wire.
London-traded benchmark Brent crude for April delivery rose for a third day and settled up $1.24 per barrel at $122.90, a nine-month high.
US crude futures for April settled up $0.03 at $106.28 a barrel.
The UN nuclear watchdog said Wednesday it had ended its latest mission to Iran after failing to extract explanations regarding intelligence pointing to secret atomic weapons research by Tehran.
Russia warned Israel not to attack Iran over its nuclear programme, saying on Wednesday that military action would have catastrophic consequences.
As tensions between Iran and the West over Tehran's disputed nuclear programme have escalated, Asian and Europe buyers of Iranian crude are cutting purchases as tightening US sanctions make it difficult to deal with Iran.
The European Union has imposed a ban on Iranian crude, to take effect on 1 July to allow member nations to look for alternative sources.