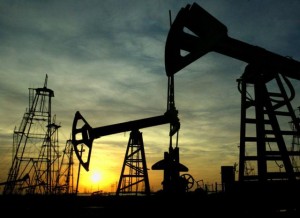 14 January 2013, Newswire – Brent crude rose to near $111 a barrel on Monday as fears of disruption of supply from the Middle East resurfaced amid growing optimism for a revival in demand growth as the world's biggest economies show signs of steady recovery.
A plunge in oil exports from Iraq due to bad weather, a bomb attack on the convoy of its finance minister, escalating attacks in Syria and an exercise by Iran's navy in the strategic Strait of Hormuz have all revived supply fears. That has helped the market recoup some of the previous session's losses due to large shipments of European gasoline to the US.
Front-month Brent gained 34 cents to $110.98 a barrel early on Monday, after settling down 1.1% lower, the most since 17 December and below its 100-day moving average of $111.05. US oil rose 58 cents to $94.14.
"If there is any supply side concern in the Middle East, it will reflect in the risk premium and support prices," said Ben Le Brun, market analyst at Sydney-based OptionsXpress. "Those concerns are offsetting the losses we saw in oil on Friday because of a fall in gasoline prices."
RBOB gasoline futures dropped 2% on Friday, in their biggest daily decline since early November. Up to 21 oil product tankers have been booked from Europe to transatlantic destinations since the start of January, according to Reuters ship fixtures data. Most of the vessels have a capacity of 250,000 to 300,000 barrels.
Bad weather cut oil exports from Iraq's Basra port to 960,000 barrels per day on Sunday from 2.35 million bpd a day earlier, a shipping source said.
"High winds in the Gulf are preventing loaded ships from leaving the port on Sunday," the source said.
Iraq exports the bulk of its crude from the southern ports of the Gulf and bad weather and technical issues have made it tough for the Opec member to keep shipments steady. Its exports fell to 2.34 million bpd in December from 2.62 million in November.
Further boosting worries over steady exports from the country, a roadside bomb hit Finance Minister Rafaie Esawi's convoy west of Baghdad as he left a meeting on Sunday, wounding two of his guards, his office and security sources said.
Prices were also supported by news that the naval force of Iran's Islamic Revolutionary Guard Corps (IRGC) had held exercises to test new equipment and battle tactics in the strategic Strait of Hormuz, Iranian media reported on Sunday.
The drills tested the IRGC naval force's combat-readiness, speed in responding to natural disasters and familiarity with new weapons, the Fars news agency reported.
In Syria, government forces killed at least 36 people in a bombardment of rebel-held areas on the outskirts of Damascus on Sunday, Syrian opposition activists said.
The air, rocket and artillery campaign is the heaviest since rebels overran a helicopter base and missile base near Damascus two months ago and encroached on the main international airport, inching steadily closer to the capital, the sources said.
While Syria is not a major oil exporter, investors remain worried about the unrest spilling into other key producers and exporters in the region.
The supply concerns come as evidence grows of a gradual revival in the global economy. The US Federal Reserve's decision last year to tie monetary policy to specific economic conditions should help boost the recovery without letting inflation take hold, Chicago Fed President Charles Evans said.
China's annual economic growth may have quickened to 7.8% in the fourth quarter, a Reuters poll showed, snapping seven straight quarters of weaker expansion.