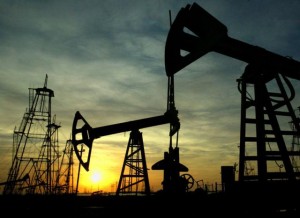 17 January 2013, News wire – Brent futures slipped on Thursday as signs of a weakening global economic outlook revived demand worries, but the contract stayed above $109 a barrel on supply concerns after Islamist militants attacked an Algerian gas field.
A series of data showing worsening economic conditions in Europe and the ongoing uncertainty surrounding an agreement over the US debt ceiling weighed across financial markets.
But a surprise fall in crude inventory in the United States, the world's biggest oil consumer, offered additional support to oil. Brent had slipped 14 cents to $109.54 a barrel early on Thursday.
The February contract, which expired on Wednesday, settled 31 cents higher, while the March contract finished 5 cents up. US oil slipped 32 cents to $93.94. "There is a muddied, unclear economic picture.
One day there is a bullish headline, the next day bearish," said Tony Nunan, oil risk manager for Mitsubishi Corporation in Tokyo. Washington said on Wednesday that US citizens were among the hostages taken when Islamist militants raided a gas facility in Algeria and that Secretary of State Hillary Clinton had telephoned Algeria's prime minister to discuss the incident.
The militants said they had kidnapped up to 41 foreigners, including seven Americans, in the dawn raid in retaliation for France's intervention in Mali, according to media reports. The raiders were also reported to have killed three people, including a Briton and a French national.
US crude stocks fell last week as imports dropped and fuel stocks rose, according to weekly data from the US Energy Information Administration on Wednesday. Crude stocks fell by 951,000 barrels to 360.3 million barrels in the week to 11 January, the EIA said. Analysts polled by Reuters had expected stocks to rise by 2.3 million barrels.
Imports fell by 312,000 barrels per day to 7.99 million bpd in the week. Supplies of gasoline rose by 1.91 million barrels, compared with analyst expectations for a 2.9 million barrel climb.
Brent is expected to drop into a range of $108.77-$109.17 per barrel, as it has broken below a support at $109.96, while signals are mixed for US oil as it keeps hovering around resistance at $94.17 per barrel, according to Reuters technical analyst Wang Tao.