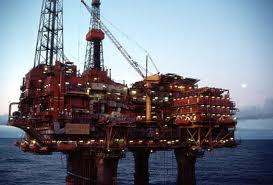 26 June 2013, News Wires – Brent crude eased on Wednesday after strong US economic data supported plans by the Federal Reserve to scale back its stimulus later this year, cutting the flow of cheap central bank money that has boosted market liquidity.
Brent crude for August delivery dropped 19 cents to $101.07 a barrel early on Wednesday. The crude benchmark has fallen more than 8% for the quarter, its third quarterly loss in a row.
US crude slipped 41 cents to $94.91 a barrel, and has lost over 2% for the quarter so far.
US data showing strong gains in orders for durable goods, the largest annual rise in house prices in seven years and rising consumer confidence indicated the economy was starting to pull out of a soft patch.
Fed Chairman Ben Bernanke said last week the central bank would likely begin to slow the pace of its bond-buying stimulus later this year.
"The data supports the decision by the Fed to pare back stimulus," said Carl Larry, president of Houston-based consultancy Oil Outlook & Opinions.
However, the upbeat data from the United States was countered by weak economic signals elsewhere, casting uncertainty on global fuel demand.
"What we have now is modest but sustained economic growth in the United States, but flatlining and lower growth in China and Europe respectively, that basically evens out and it leaves us with a very flat outlook on demand," Larry said.
Industry data showing a much smaller than estimated drop in US crude inventories last week, pointing to slow demand in the world's top consumer, also weighed on prices.
US crude inventories fell by 28,000 barrels for the week to 21 June, data from the American Petroleum Institute showed, much smaller than the forecast drop of 1.7 million barrels based on a Reuters poll of analysts.
The US Energy Information Administration will release its stockpiles report later on Wednesday.
"The market is still oversupplied, Opec is still pumping at around 30 million barrels, and demand is flat. So unless we see some change on production, I expect to see an overhang going into the summer," Larry said.
– Upstream