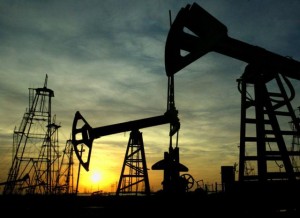 23 May 2013, News Wires – Brent crude futures slipped below $102 per barrel on Thursday as fresh data from China cast doubt on the strength of recovery in the world's second-biggest oil consumer and the dollar weighed on commodity markets.
China's factory activity shrank in May, with the preliminary purchasing managers' index (PMI) slipping to a seven-month low, reflecting slower external demand as well as headwinds from the US and the European Union, Reuters reported.
"China's demand for oil will be impacted because the PMI numbers show that the economy is not doing as well as the market had expected," the news wire quoted Phillip Futures investment analyst Chen Hoay Lee as saying.
"The weak PMI and the strong dollar will pressure Brent towards the $100 mark in the near term."
China's flash HSBC PMI for May fell to 49.6, slipping below the 50-point level separating expansion from contraction for the first time since October. A sub-index measuring overall new orders also dropped to an eight-month low, suggesting the domestic economy is not strong enough to offset soft external demand, Reuters said.
Front-month Brent futures fell 69 cents to $101.91 per barrel by early Thursday morning, after having dropped more than a dollar in the previous session.
US crude dropped 71 cents to $93.61, extending the previous day's losses after inventory data suggested the gasoline market was well supplied ahead of the driving season.
Data from the Energy Information Agency showed that gasoline stockpiles in the US are close to the highest level for this time of year since 1999, rising 3 million barrels in the last week alone to stand at more than 220 million, almost 10% higher than this time last year.
The data has now sparked expectations of a drop in product prices, unless demand picks up as much, traders said.
Also weighing on oil prices is the dollar's jump to a three-year high after comments by Federal Reserve chairman Ben Bernanke as well as the minutes of the Fed's May meeting led to speculation that the Fed may begin to scale back asset purchases this year.
Bernanke said in testimony to Congress that if economic improvement continued, the Fed could "in the next few meetings take a step down" in its purchases and warned that holding interest rates too low for too long had its risks.
The Fed minutes also indicated a debate over how soon to start scaling back the central bank's bond-buying program of economic stimulus.
The US central bank's three quantitative easing programmes have released hundreds of billions of dollars into money markets over the last four years, boosting many commodities, including oil.