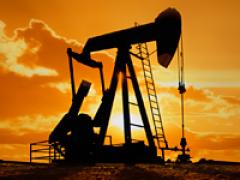 04 June 2013, News Wires – Brent crude futures slipped below $102 a barrel on Tuesday as weak US manufacturing data stoked worries about demand growth in the world's biggest oil consumer.
But the data also curbed speculation that the US Federal Reserve's monthly $85-billion bond-buying stimulus will taper soon, limiting oil's losses.
US factory activity shrank in May to its lowest level in nearly four years in the latest sign of a soft patch for the economy.
Brent crude for July delivery slipped 20 cents to $101.86 a barrel by 0900 GMT, after settling $1.67 higher in the previous session. The contract hit its lowest price in a month on Monday, but rebounded sharply due to a weak dollar and a North Sea outage.
US oil fell 43 cents to $93.02 a barrel on Tuesday.
"Oil will remain unstable because of speculation over the Fed's quantitative easing," said Yusuke Seta, a commodity sales manager at Newedge Japan.
Uncertainty over demand growth and the weakness in the dollar will keep Brent trading in a tight range between $100 and $105 over the next few days, Seta said.
The latest US data supports expectations that economic growth in the second quarter will slow from the 2.4% rate posted in the first three months of the year, partly due to tighter fiscal policy in Washington.
It followed figures showing factory activity in China, the world's second-biggest oil consumer, shrank for the first time in seven months in May.
"Fundamentally oil is very weak," Seta said. "Supplies are ample and demand growth is slowing."
Still, some investors are focusing on the implications of the US data on the Fed's stimulus programme in light of recent comments by policymakers leaning towards a cut in bond buying.
"While a weaker manufacturing index in the world's largest economy might normally trigger concerns about commodity demand, in this case it has cast doubt on the possibility that the Fed will begin to taper monetary policy in the near term," Ric Spooner, chief market analyst at CMC Markets, said in a note.
Oil is also under pressure on concerns of a further rise in US product inventories. Distillate stocks, which include heating oil and diesel fuel, were projected to have risen 1.3 million barrels last week, a Reuters poll showed.
Gasoline stocks were forecast to have risen 600,000 barrels on average for the week ended 31 May.
But the survey, taken before weekly inventory reports from the American Petroleum Institute (API) and from the US Department of Energy's Energy Information Administration (EIA), forecast that crude stocks would fall 200,000 barrels.
Brent was also supported by news the North Sea Buzzard oilfield, which supplies Forties, the leading stream behind the Brent benchmark, was shut. It was expected to return to normal by mid-week.