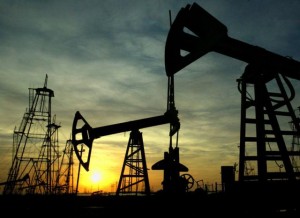 25 January 2013, Sweetcrude, London – North Sea Brent crude oil stayed above $112 a barrel on Thursday, supported by manufacturing data from China that could mean higher fuel demand to come in the world's second largest oil consumer.
Growth in China's giant factory sector accelerated to a two-year high in January, HSBC's preliminary private survey showed in an encouraging sign for the country's economic rebound.
"We're expecting second quarter to be better than the first in terms of GDP growth in China," ANZ commodities analyst Natalie Rampono said. "Given that the data was better than expected, the markets could move higher in the rest of the day."
Brent crude for March delivery edged down 22 cents to $112.58 a barrel early on Thursday. US crude was at $95.38, up 15 cents, rebounding from a 1.5% fall on Wednesday on worries that inventories at contract delivery point Cushing, Oklahoma, may swell further.
Brent and WTI contracts traded in opposite directions on Thursday, slightly narrowing the spread between them. The spread widened by almost $2 a barrel to close at $17.57 a barrel on Tuesday.
WTI could come under further pressure if data from the US Energy Information Administration showed a bigger than expected rise in crude stockpiles, analysts said.
US crude inventories rose 3.2 million barrels in the week to 18 January, data released on Wednesday by the American Petroleum Institute showed.
Analysts were expecting a 1.8 million barrels build in crude supplies, a Reuters poll showed.