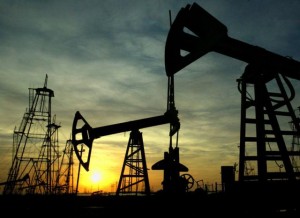 18 February 2013,  News wire – Brent crude rose slightly to hold close to $118 per barrel on Monday after slipping at the end last week on signs of slow economic activity in the US. However, the US and Chinese economies were still expected to support oil markets, Reuters stated.
According to the news wire, US economic data on Friday suggested the world's largest oil consumer hit a bump on its road to recovery in January. Industrial production fell and manufacturing got off to a weak start, although a rebound in factory activity in New York State in February may indicate any setback would be temporary.
Despite the bump, analysts expected recovery in the top two economies, the US and China, to support global growth and commodities demand.
"The US economy is still heading to an upside and it should support the global economy and equity markets," Reuters quoted Astmax Investments commodities fund manager Tetsu Emori as saying in Tokyo.
"The Chinese should be back in market this week and its economy is also heading to an upside that should support commodities."
Brent crude edged up 15 cents to $117.81 per barrel by Monday morning after posting its first weekly loss since January. US crude slipped 19 cents to $95.67 following a small gain last week.
Oil trading volumes are likely to be lean with US investors away for a public holiday.
In Saudi Arabia, exports from the world's top crude oil exporter fell for the third month running in December, but the fall in shipments was less dramatic than the drop in oil production, official data showed.
"Saudi's production cut in December and January is also supporting Brent prices," Emori said.
US housing data due this week could provide more cues on the country's economic health, Reuters said.
Meanwhile, the economic outlook is brightening in Japan, the world's third largest oil consumer. The country's expansive policies, which have driven down the yen, escaped direct criticism in a G20 meeting, and on Monday Japanese shares have rallied and the yen continued to fall.
Although, further nuclear tests in North Korea could ratchet up geopolitical tensions in North Asia and roil markets.
"North Korea is another headache as far as risk in Asia is concerned," Emori said.
Investors are looking ahead to a talk between Iran and major world powers on 26 February for any progress on deadlocked talks on Tehran's nuclear programme.
According to Reuters, Western officials had told the news wire the major powers planned to offer an easing of sanctions on trading gold and other precious metals with Iran, in return for Iranian steps to shut down the nation's newly expanded Fordow uranium enrichment plant.
US sanctions that came into effect on 6 February are killing Turkey's gold-for-gas trade with Iran and have stopped state-owned lender Halkbank from processing other nations' energy payments to the Opec oil producer.