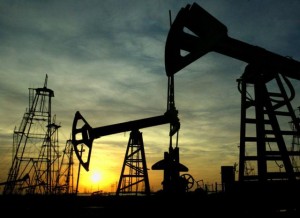 02 September 2013, News Wires – Brent crude shed overnight losses and turned positive in European trading as encouraging economic data from key markets underpinned prices and helped turn around two downward sessions.
Brent crude for October delivery rose 31 cents to $114.32 by 1330, while US crude futures were down 74 cents at $106.91.
A recovery in the eurozone manufacturing sector broadened in August, as factory activity picked up in countries such as Spain and Italy that have suffered long downturns sparked by the region's fiscal crisis.
The latest signs of growth in these countries, as well as in Ireland, helped eurozone manufacturers overall grow at the fastest rate in over two years, said Markit, a data provider, in its monthly report Monday.
"Manufacturing in the euro area continued to show signs of recovery in August," Chris Williamson, chief economist at Markit, told Dow Jones Newswires. "What's especially encouraging is that the upturn is broad-based."
In China, the HSBC purchasing managers' index, a key gauge of activity, moved back into expansionary territory after three months of declines.
The threat of military intervention in Syria remains, despite last week's UK parliamentary vote against involvement and US President Barack Obama's decision to seek Congressional approval, and this threat is providing a floor for prices.
Last week, both Brent and West Texas Intermediate hit multi-month highs on the prospect of imminent military strikes against President Bashar al-Assad's regime, before paring gains.
"The Syrian crisis has not gone away and the consequences of non-intervention are as worrying as the consequences of intervention and we would expect that to surface in oil prices again," brokerage PVM wrote in a note to clients.
"There is only so much uncertainty that markets can take before they go into full-scale safe-haven lockdown and with the Middle East in such turmoil we would argue that oil will be regarded as the commodity safe haven."
OptionsXpress market analyst Ben Le Brun commented to Reuters that "oil would have been pushed lower had it not been for the China data we saw over the weekend".
The analyst added that the market was keeping a close eye on developments in Syria.
"I would be surprised if there is no action taken against Syria," said Le Brun. "The market is watching if the strike will just involve Syria, or will its neighbours, who are major exporters of oil, join in."
Without further escalation, Le Brun expects the US benchmark to trade around $106 per barrel and Brent around $113. If there is a heightening of tensions, prices could see a $3-$4 per barrel spike, he said.
OPEC production fell to its lowest level since June 2011 in August, as protests at many of Libya's key oil exporting ports saw the country's output halve, according to data compiled by The Wall Street Journal.
JBC Energy expects production in Saudi Arabia to increase further in an effort to balance the markets, with this likely reflected in September data. More production and higher export levels from OPEC's de facto leader would help to alleviate the prospect of any demand destruction arising from higher prices.
Volumes are expected to be low throughout the day as the US takes a break for Labour Day.
Recently the ICE's gasoil contract for October delivery was down $9.00 at $960.50 a metric ton, while Nymex gasoline for October delivery was down 117 points at $2.8784 a gallon.
– Upstream