…Want govt to take action against fire outbreak from illegal oil bunkering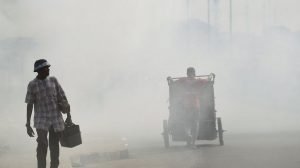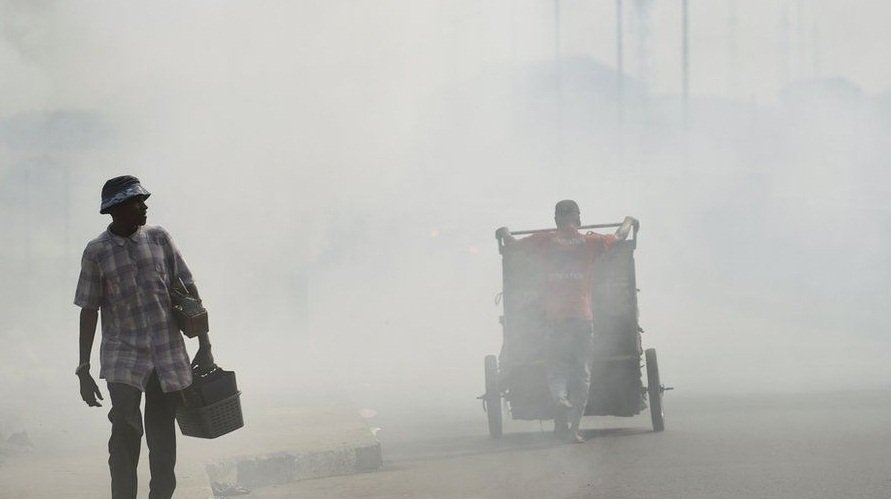 Mkpoikana Udoma
Port Harcourt — 
The National Youths Council of Nigeria,
NYCN,
has urged the Rivers State Governor, Nyesom Wike, to step in and
put a halt to hydrocarbon soot pollution ravaging the state, saying the menace was endangering the health of Rivers people and residents.
The youth body also called on the governor to take decisive action against illegal oil bunkering activities in the state, which has led to more than five incidents of fire outbreak within Port Harcourt in the last one month.
Chairman of NYCN in Rivers State, Comrade Bani Nwisabari, in a chat with newsmen in Port Harcourt, urged the governor to
publish and implement the recommendations from the report submitted by
the former Commissioner of Environment,
Prof. Roselyn Konya-led committee on soot.
Nwisabari explained that
the Roselyn Konya committee was set up by the governor in 2018 to look at the issue of
soot pollution
in the state and proffer solutions, regretting that since the report was submitted in 2019, the governor has failed to implement the report to put a halt to soot in the state.
He warned that failure of the government to heed its demand, the youths will take serious action against the state government by January 2022.
"While residents of the state look helplessly depending on Government to come to their aid to end soot in the state, unfortunately both the Government at the centre and state have collaborated to systematically extinct the Rivers population through their continuous neglect.
"The Rivers state Governor Nyesom Wike had earlier asked Rivers people and residents to pray to God to touch the Federal Government because of his claims of having no powers concerning the situation since federal security agencies are also accused of aiding and abating the crime in the state.
"Perhaps the Governor has forgotten that he wielded so much authorities against these same federal security agencies during the elections and days of lockdown in the state. Such powers can still be exercised against federal authorities who have compromised in this area.
"We therefore passionately appeal to the Government and all stakeholders to work collectively and bring this impending health hazard that has led to the death of several persons to a halt."
The youth body also expressed worries over incessant outbreaks in the state as a result of activities of illegal oil bunkering, calling on the government to take action against the menace.
NYCN
 lamented the failure of the Rivers State Government to commence employment of 5000 youths into civil service as advertised over a year ago, and wondered if the governor was playing pranks with the people.
"Also worrisome is the pace of fire outbreaks in Port Harcourt. This menace is majorly an off shoot of the disadvantages of the illegal bunkering and oil theft in the state. 
"If Government takes decisive actions against the operators of this oil theft, fire outbreaks within our city will be drastically reduced because it is observed that these products are stored amongst residents. We as well advice Government to avail residents with phone contacts for operators of this to be reported to the appropriate quarters."