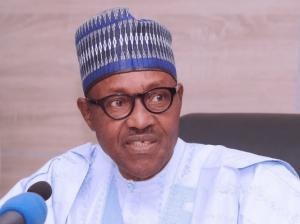 Mkpoikana Udoma
Abuja — 
The Senate Committee on Petroleum (Upstream) has assured that the harmonisation of the
Petroleum Industry Bill
, PIB, by both chambers of the National Assembly will be completed and the bill sent to President Muhammadu Buhari before the end of next week.
The Chairman, Senate Committee on Petroleum (Upstream), Sen Bassey Albert Akpan, who commended the multinational oil companies operating in the country for their collaboration in ensuring the passage of the Bill, disclosed that the harmonisation exercise would be completed on Tuesday.
Disclosing this at the ongoing 20th Nigerian Oil and Gas Conference, NOG 2021, in Abuja, Akpan said the PIB has addressed all issues concerning deep offshore operations. He called for more investments in the country as a result of the passage of the Bill.
He stated that all standing GMoUs, corporate social responsibility and cluster boards operated and funded by oil firms for host communities have been collapsed into the host community fund.
According to him, it is now the responsibility of host communities to curb oil theft and vandalism.
He said: "As a responsible legislature, one of our responsibility is to make good laws and take stakeholders into consideration.
"Between now and Tuesday, we will lay our report and send it to the President before the end of next week.
"We have captured in the Bill everything that will move the industry forward especially in the midstream sector."
The lawmaker also clarified on the misconception surrounding the source of host community funds in the PIB.
"The host community fund is 5 percent of actual operating expenses in the preceding year. We are excited about the PIB and we look forward to increased investments in the country's oil and gas sector," he added.