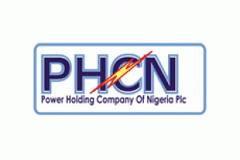 26 June 2013, Abuja – The Federal Government has assured that power supply in the country will improve starting from October when the buyers of the Power Holding Company of Nigeria, PHCN, successor firms fully take over.
Director General of the Bureau of Public Enterprises, BPE, Mr. Benjamin Dikki, who made the disclosure, according to a statement, said the introduction of sound maintenance culture would ensure that the current installed capacity of 6000 megawatts is exploited and put on the national grid, stressing that that alone would stabilise power supply.
He announced that by October this year, the new investors were expected to fully take over after paying the balance of 75% bid price since they had earlier made the mandatory 25% down payment.
Dikki said any investor that was unable to pay the 75% bid balance within six months from the date the mandatory 25% bid payment was made, would be penalised.
He however expressed confidence that all the investors were serious businessmen who have the required financial muscle to pay the bid prices.
He appealed to Nigerians to give the investors time to increase capacity as "they (investors) will after take over, re-tool and bring in new machinery like turbines which are not easily bought off the shelf to put power on proper footing."
The BPE boss noted that the investors would need time to re-tool after take over and between two to three years bring in the required machinery after which the country would witness increased and steady power supply.
He allayed fears of monopoly by the investors as the necessary framework and institutional checks had been put in place to regulate their activities and appropriate pricing.
– Daily Trust