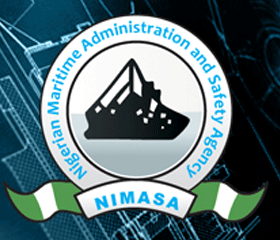 01 November 2012, Sweetcrude, LAGOS – THE Cabotage Vessel Financing Fund, CVFF, of the Nigerian Maritime Administration and Safety Agency, NIMASA, has hit a total of $169 million, equivalent of N25.4 billion, as at September 2012.
Disclosing this in Lagos recently, NIMASA's Director-General Mr. Patrick Akpobolokemi, said the agency has also concluded plans to commence disbursement of the fund, adding that all that was needed was for the Minister of Transport to give approval for the disbursement.
Akpobolokemi explained that the law regulating the use of the fund has also been modified just as recommendation with regards to disbursement have also been received from the banks.
The agency's boss, however, decried some challenges that NIMASA is currently facing some of which include weak synergy among relevant agencies, inadequate technical manpower and limited funding to invest in critical maritime infrastructure.
Already, NIMASA has sent out a notice spelling out the criteria for application for the fund issued out to members of the Indigenous Shipowners Association of Nigeria, ISAN, and other investors in the nation's shipping industry.
The agency said all verifiable ship owners, ship agents and fully established companies with ability to charter vessels could apply for not more than $25 million (N3.92 billion). Investors are also required to provide evidence of the type of vessels they intend to acquire with the fund.
The CVFF, meant to assist in empowering indigenous shippers in the areas of ship acquisition, maintenance and other relevant investments, is administered by NIMASA under the Coastal and Inland Shipping (Cabotage) Guidelines 2006, which established and set up the procedures for the administration of the fund.
NIMASA said: "Ship owners must at least own one classed vessel with P&I coverage and must have fully structured shipping company, which is verifiable and registered with NIMASA.
"The vessel must be wholly Nigeria-owned and must have five years operational work experience."
For shipping companies and agents, the agency recommended "ability to charter vessels, with the charterers being Nigerians and proof of having husbanded at least 10 vessels within the last three years."