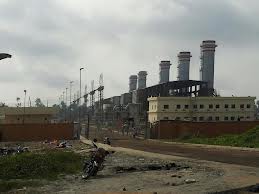 11 February 2013 – The Niger Delta Power Holding Company says the National Integrated Power Project, NIPP, in Ikot Nyong, near Calabar, will commence power generating operations, in 2013.
The Site Manager of the Calabar NIPP, Mr Paul Akinola, told the News Agency of Nigeria, NAN, that efforts were being made for the facility to be inaugurated before the end of March.
It will be recalled that work at the about 563-megawatt station, with five gas turbines of about 112.5 megawatts each, in Ikot Nyong, started in 2006.
Although the project was earmarked for completion within four years, some challenges, including technical and financial, jeopardised the projection, forcing the job to drag till now.
To be able to inaugurate the facility with the first quarter of this year, Akinola said that gas would be sourced from United Cement Company, UNICEM, in Calabar.
According to him, we started the project in 2006 and it was supposed to be a fast- track project but along the line, we had some challenges.
"The challenges impaired progress of work but we are working on an alternative arrangement to fast-track the project now.
"We need gas to do that and we will probably tap from the gas pipe that leads to UNICEM.
"We think that if we get some quantity of gas to run at least one or two units of the plant, we will be able to do our inauguration in the first quarter or before the second quarter of 2013," he said.
He expressed optimism that the project would be fully operational this year, noting that all the other NIPP projects in the country, including the one at Sapele, had begun operation.
"As a matter of fact, this Calabar NIPP is supposed to be the first one to work. It is the biggest of all the NIPP projects nationwide."
"On the volume of gas required he said that he was not in a position to speak, because "we are using a 24-inch pipe and this will depend on the pressure".
He explained that the gas component of the project was more than 50 per cent completed "but we cannot wait for it to inaugurate the project and that is the reason we are trying to source gas from UNICEM pipe".
He also said that water was another challenge to the project, saying that the terrain where the NIPP was located was difficult to sink boreholes.
"In the contact, there are supposed to be three or four boreholes. When we started digging, we saw that it is a very rocky area; the rocks here cannot retain water because it is igneous and swampy, too.
"So, water is another challenge but we are getting it from the Water Board. We need about 100 cubic metres per day, and we have an arrangement for them to pipe to us from their facility at Odukpani Junction."
The site manager said that no fewer than 50 units of residential building had been completed and furnished at the NIPP complex situated on a 50-hectare land.
*NAN