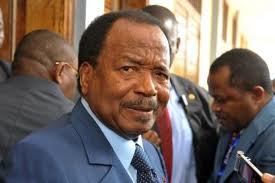 14 July 2012, Sweetcrude, YAOUNDE – Cameroon's National Hydrocarbons Corporation (SNH) says it is investing XAF551 billion ($1 billion) in oil exploration and production this year.
"We have made a strategic and far-reaching achievement, which consolidates the resumption of investments in the upstream petroleum sector amounting to about XAF551 billion in exploration and production for 2012," General Manager Adolphe Moudiki said.
SNH forecasted earlier this year that Cameroon's daily oil output will increase to 90,000 and 100,000 barrels/day, up from 63,000, as new wells in the Rio del Rey basins start producing. Depleted and aging wells and obsolete equipment are blamed for the recent fall in the West African nation's crude oil output.
The SNH manages and markets Cameroon's crude oil.
Cameroon produced 21.6 million barrels of oil in 2011, according to SNH statistics.
The SNH and the Cameroon subsidiary of Perenco reached an agreement Wednesday to permit both parties to buy a new crude oil floating vessel to help oil shipments to world markets.
With a capacity of 1.8 million barrels, the tanker will be mounted on the Atlantic coastal waters of Rio del Rey and will be operational by November. It will be operated by the Cameroon Oil Terminal SA, or COTSA, a company created last June. Perenco owns 51% shares of COTSA, while SNH has 44%.