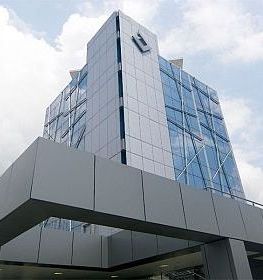 03 December 2014, Lagos – Diamond Bank Plc has informed The Nigerian Stock Exchange that Global Alternative Asset Manager, The Carlyle Group (NASDAQ: CG) through its Carlyle Sub-Saharan Africa Fund, has invested $147 million in Diamond Bank Plc.
The investment was made possible through purchase by the company of rights traded on the floor of the Nigerian Stock Exchange in the Bank's recently completed (NGN 50 billion) rights issue.
The Carlyle Group (NASDAQ: CG) is a global alternative asset manager with $203 billion of assets under management across 129 funds and 141 fund of funds vehicles as of September 30, 2014.
Carlyle has expertise in various industries, including financial services and employs 1,700 people in 40 offices across six continents. Launched in 2011, The Carlyle Sub-Saharan Africa Fund and its affiliates have invested almost $300 million to date across a variety of industries, including logistics, mining services, retail and financial services, and across a variety of geographies, including Nigeria, Mozambique, Zambia, Tanzania, the Democratic Republic of the Congo and Southern Africa.