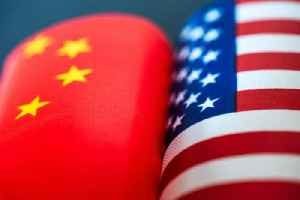 20 August 2018, London — Shares rose worldwide on Monday on hopes of a resolution to the U.S.-China trade row at talks this week, while Turkey's lira fell after cuts to the country's credit ratings and shots were fired outside the U.S. embassy in Ankara.
The pan-European STOXX was up 0.6 percent and the broad-based gains in Europe and Asia helped lift the MSCI All-Country World index, which tracks shares in 47 countries, by 0.2 percent. The gauge has nearly recouped the losses from last week caused by the plunge in Turkey's lira.
China and the United States will hold trade talks this month, the two governments said last week.
The Wall Street Journal reported that the talks would take place on Aug. 22 and Aug. 23 – just before new U.S. tariffs on $16 billion of Chinese goods take effect, along with retaliatory tariffs from Beijing on an equal amount of U.S. goods..
MSCI's broadest index of Asia-Pacific shares outside Japan climbed nearly 0.8 percent and Hong Kong's Hang Seng index added 1.4 percent.
Shanghai blue chips rose 1.2 percent and Japan's Nikkei ended 0.3 percent lower. Futures for the S&P500 indicated a higher open on Wall Street.
Analysts gave a more lukewarm reception.
"Trade talks between the U.S. and China are to be resumed this month, and traders are cautiously optimistic, but just because the meeting has been lined up doesn't mean anything will come of it," CMC Markets chief markets analyst David Madden said.
"Some traders view the (recent) weakness in the Chinese stock market and currency as a sign that Beijing will be more accommodating when it comes to negotiations," he said.
Turkey's lira fell as much 1.8 percent, more than 6 lira per dollar. The currency was last down 1.4 percent.
Turkish sovereign dollar bonds fell across the curve on Monday and the cost of insuring exposure to Turkish debt rose after Moody's and S&P Global lowered their sovereign credit ratings on Friday.
In addition, shots were fired at the U.S. Embassy in Ankara, compounding tensions between Turkey and the United States as a dispute over Turkey's detention of an American pastor simmered.