29 September 2014, Abuja – The Central Bank of Nigeria has released the guidelines for the operations of inbound and outbound international money transfer services in the country.
The 18-page document contains licensing requirements and standard practices, which international money transfer services operators are expected to comply with.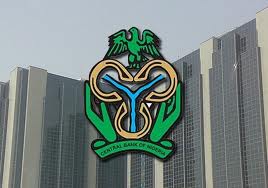 In a circular dated September 27, 2014 and signed by the Director, Trade and Exchange, Mr. I. O. Gbadamosi, the CBN pegged the maximum limit of outbound international money transfer at $2,000 per transaction.
It also prohibits Deposit Money Banks from operating as international money transfer service operators, except with the express approval of the CBN.
The DMBS, are however, allowed to act as agents to MTSOs.
The circular read in part, "All international MTSOs in Nigeria shall comply with the provisions of the CBN's 'Anti-money Laundering and Combating the Financing of Terrorism in Banks and Other Financial Institutions Regulations, 2013' and all other applicable laws and regulations.
"A money transfer services operator shall disclose to its customers details of applicable exchange rates, commissions, fees and any other amount that may be charged by the banks/ agents involved in a transfer."
– The Punch