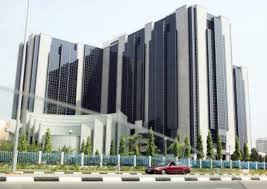 27 July 2013, Port Harcourt – The Central Bank of Nigeria (CBN) on Friday said that the cashless policy was aimed at reducing crime and boosting the economy of the nation.
Mr Eric Eleonu, Deputy Project Lead, Shared Services Officer, CBN, made the remark in Port Harcourt during a sensitisation campaign on the policy for the media and business associations.
Eleonu explained that cash-fuelled vices like kidnapping, election malpractices and fraud would be reduced by the policy.
"Cash is an integral element that fuels several crimes in Nigeria; cash causes robbery, kidnapping and election rigging,''
Eleonu said that cash usage brought about high cost of cash handling and processing, revenue leakages, inefficient treasury management and corruption.
He said in order to reduce such heavy cash handling and its demerits, an alternative payment channels would have considerable positive impact on the economy.
Eleonu said this was why many channels like automated teller machine (ATM), Point of Sale (POS) mobile payment systems and internet banking, were devised to ensure heavy cash reduction in the system.
He explained that the cashless policy did not mean that there would be no cash in the system since it did not include the market traders selling periwinkles or fish.
Eleonu said that the policy had more to do with those individuals and corporate organisations handling from N500,000 to N1million daily or handling third party cheques above N150,000.
He said the policy was beneficial to Nigerians, especially those doing one business or the other to safeguard their business from fraud.
*NAN