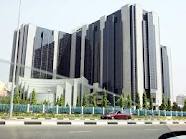 24 January 2013, Sweetcrude, Abuja – The Central Bank of Nigeria (CBN) has denied reports reports that it had shunned the planned probe of the implementation of the Subsidy Re-investment Programme, SURE-P programme, by the House Joint Committee on Petroleum Resources (Downstream), Finance, and States and Local Government.
The joint committee of the House of Representatives had to postpone the proposed probe of the SURE-P owing to the absence of the CBN Governor, Mallam Sanusi Lamido Sanusi; Minister of Petroleum Resources, Mrs. Diezani Allison-Madueke; Minister of Finance, Mrs. Ngozi Okonjo-Iweala; Minister of Transportation, Senator Abdullahi Umar; Minister of Health, Prof. Onyebuchi Chukwu; Minister of Niger Delta, Mr. Godsday Orubebe; and the Minister of Labour and Productivity, Mr. Emeka Worgu.
When contacted Mr. Ogochukwu Okoroafor, CBN Director, Corporate Communications, said that contrary to media reports, the bank bank had been cooperating with the joint committee, adding, 'we had provided it with the information as demanded'.
He disclosed that the the CBN governor could not honour the invitation because he was away in Davos, Switzerland.
"What they want is some information which we are getting ready to send to them and there's no problem on that. We have been in touch with them; we have already had discussions with them.
"What they are asking is just a follow-up to the information we have already provided. We would make it available to them between today and tomorrow," he disclosed.