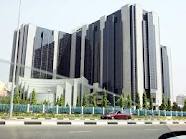 24 November 2014, Abuja – The Central Bank of Nigeria has granted approval to 3GEE Pay Ltd as a new Payment Terminal Service Provider (PTSP).
With the approval, the company will pioneer biometric point of sale (POS) system for the Nigeria's financial market. Nigeria's first biometric POS would be driven by 3GEE Pay Ltd in collaboration with SZZT, a globally renowned manufacturer of wireless POS terminal in providing advance secured banking transactions platform in Nigeria.
The company's CEO, Mr. Somkwe John-Nwosu, said in a statement that 3GEE Pay Ltd is also in partnership with Appzone, an indigenous financial service software solution provider to provide unique applications for POS and merchants that would be of immense benefit. The device has dual functions of POS and bar-code computation for pre-coded items, eliminating the need for business owners to use two different devices for computation and payments.
The company said, the biometric device would soon be available in Nigerian financial market for banks, other financial institutions and business owners, especially supermarkets and shops. The Central Bank of Nigeria had early this year, disclosed its plan to issue licences to PTSPs as a way to further deepen access to cashless services by Nigerians. The move by the CBN became necessary following the extension of the on-going cashless economy initiative to six other states after the success recorded in the cashless Lagos scheme.
The CBN-planned licensing will witness more PTSPs accelerating the deployment of more PoS, in new states to which the apex bank extended the cashless economy policy.
In July this year, CBN extended the policy to additional five states Kano, Anambra, Abia, Rivers and Ogun as well as the Federal Capital Territory, FCT.
PTSPs are the entities licenced by the CBN to deploy PoS machines across the country while banks concentrate on their core financial service operations. Some of the challenges confronting the on-going cashless scheme include connectivity and network challenges, inadequate enlightenment, low capacity of PTSPs and merchant apathy. Available data obtained from the Nigerian Interbank Settlement Systems, (NIBSS) shows that an estimated 148, 431 units of PoS terminals had been registered since the introduction of the cashless economy policy in 2011. Of the total, about 115, 475, representing 72 per cent of the total registered PoS machines have been successfully deployed and connected.
This Day