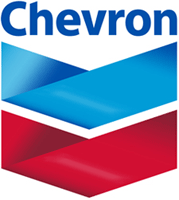 8 December 2011, Sweetcrude, California — Chevron Corporation says it expects to spend $32.7 billion next year on energy exploration and investment next year, an increase over 2011.
The oil giant expects to make major investments in projects in Australia, deep areas of the Gulf of Mexico, Nigeria, Angola and China.
Nearly $9 billion of the spending is expected in the United States, including the Gulf of Mexico and gas-rich formations in Pennsylvania and at a refinery at Pascagoula, Miss.
Chevron earned $21.8 billion in the first nine months of this year, an increase of 59 percent from the same period last year, as higher crude oil prices more than offset a decline in production. Chevron is the second-largest U.S. oil company behind Exxon Mobil Corporation.
Chevron's 2012 capital and exploratory spending programme includes $3 billion in planned spending by affiliates, which doesn't require cash outlays by Chevron.
The company's capital and exploratory spending in 2011 is expected to total about $28 billion, with the oil giant spending another $4.5 billion to buy Atlas Energy Incorporated.
Chevron said the 2012 capital programme covered several long-term projects under construction, including two liquefied natural gas projects in Australia and other work in offshore areas.
The San Ramon, California-based company said oil and gas production would rise about 20 percent by 2017.
Shares of Chevron rose 16 cents to close at $104.52. They have ranged between $84.49 and $110.01 in the past year.