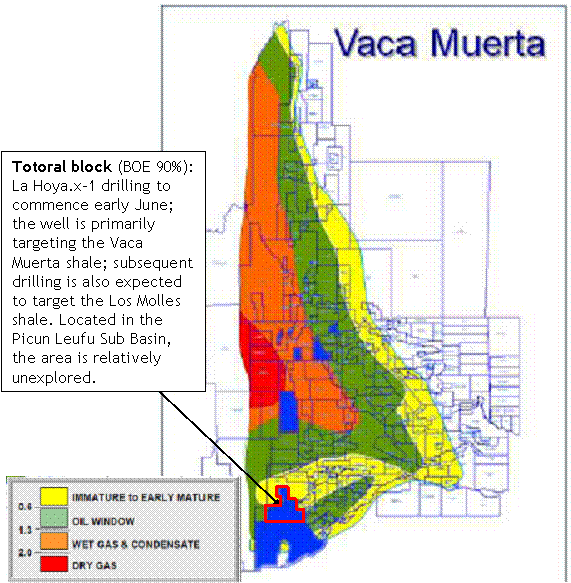 17 May 2013 – Chevron's president of Latin American and African operations said Argentina and not China has the world's second largest deposits of unconventional oil after the US, according to a report.
"You look at Argentina from the geological point of view, and it is number two," Reuters quoted Ali Moshiri as telling reporters. "Some people say China is number two, but really if you look at the geological and volumetric from the shale oil, Argentina is number two."
Most of the unconventional resources are concentrated in the giant Vaca Muerta field in Argentina's southern region of Patagonia. Some of the best early results have come from wells in Neuquen province, in the norther part of the region.
Chevron has signed a deal with re-nationalised oil firm YPF that would see the supermajor investing up to $1.5 billion in the Argentine shale play. The deal is expected to close in July, after trade and tax issues are finalised, Moshiri said.
YPF has said the entire Vaca Muerta area could cost some $15 billion to develop.
The US Department of Energy has estimated that Argentina holds at least 774 trillion cubic feet of natural gas in its shale, although most shale wells there so far have targeted oil. Development has been slow as hydraulic fracturing resources and infrastructure have been tight.
US estimates have also put China's volume of technically recoverable shale-gas reserves at up to 1.3 trillion cubic feet.
YPF hopes to drill 132 oil wells at the Vaca Muerta shale formation this year.
Last month, Argentina created a fund of up to $2 billion to help develop the 7.4-million acre Vaca Muerta field.
*Luke Johnson & news wires, Upstreamonline