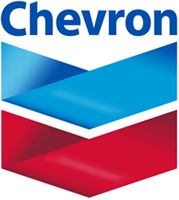 11 October 2018, News Wires — U.S. oil firm Chevron will become the first oil major to formally exit the Norwegian continental shelf (NCS) as it transfers its last stake in an exploration license, according to a government letter.
Oil majors, including Exxon Mobil, BP and Shell, have scaled down their presence in Norway by selling or merging their assets in the mature region to focus on new growth opportunities elsewhere.
Chevron is also seeking to sell assets in the British North Sea in order to focus on growing U.S. onshore shale production as well as the giant Tengiz field in Kazakhstan.
According to a letter from the Norwegian oil and energy ministry to Chevron dated Sept. 28. and obtained by Reuters, Chevron has agreed to transfer its 20-percent stake in an exploration license in the Arctic, called PL859, to Norway's DNO.
The decision means that "Chevron Norway shuts down its activities in Norway and leaves the NCS permanently", the ministry wrote.
A spokeswoman for Chevron confirmed to Reuters that the company reached the deal with DNO in July but did not disclose its value.
"The transaction is subject to certain conditions and approvals, and is expected to take a number of months to close," she said.
Oil industry trade paper Upstream was the first to report the existence of the letter on Wednesday.
– Reuters