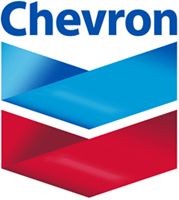 21 November 2011, Sweetcrude, CALIFORNIA – Chevron Corporation today named Joseph C. Geagea corporate vice president and president, Chevron Gas and Midstream, effective January 1, 2012.
Geagea, 52, succeeds John D. Gass who will retire from Chevron after more than 37 years with the company. Geagea is currently the managing director responsible for Chevron's exploration and production activities in the Asia South region, including Thailand, Bangladesh, Myanmar, Cambodia, Vietnam and China.
In his new role, Geagea will be responsible for commercialising Chevron's natural gas resources and supporting the development of new growth opportunities worldwide. He will also oversee Chevron's shipping, pipeline, power and natural gas trading operations. Geagea will report to George L. Kirkland, Chevron's vice chairman and executive vice president of Upstream and Gas.
"Joe's enterprise-wide experience and his demonstrated ability to advance our exploration and production interests across east and south Asia, make him well qualified to assume this larger role inside Chevron," said John S. Watson, Chevron's chairman and chief executive officer.
Since the early 1990s, Geagea has held various executive and management positions in both the upstream and downstream operations of the company. He has been vice president of Upstream Capability, vice president of Chevron International Exploration and Production, president of Fuel & Marine Marketing, and president in charge of the company's downstream activities in East Africa, the Middle East and Pakistan. After the Chevron and Texaco merger in 2001, Geagea led the integration of the two companies' downstream operations.
Pierre Breber, 47, will succeed Geagea as managing director of the company's Asia South region effective January 1, reporting to Melody Meyer, president of Chevron Asia Pacific Exploration and Production Company. Most recently, Breber served as deputy managing director of that business unit, where he reported to Geagea.
Since joining Chevron in 1989, Breber has held a number of finance, commercial and management positions, including vice president and corporate treasurer. Earlier, he was manager of investor relations, vice president of finance for Chevron Downstream, manager of finance for Chevron's Europe upstream strategic business unit and comptroller for Chevron international upstream.
Commenting on Gass's retirement, Watson said, "John has done a tremendous job in establishing a global gas business that underpins a major part of Chevron's long-term growth, said Watson. "Chevron is poised to grow into one of the world's leading suppliers of LNG, which is a reflection of John's many contributions."