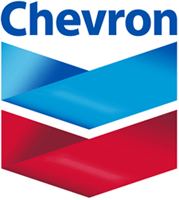 17 May 2018, News Wires – Chevron, the US-based energy company and the operator of the giant Gorgon and Wheatstone LNG projects in Australia, called for a shared development of the Carnarvon basin. 
The company's Australian unit believes the greater industry collaboration and government support, will most efficiently unlock the resources in the ground and extend the benefits.
Industry collaboration will ensure the most economically efficient approach to the future development of Australia's offshore resources and will maximize the potential of our nation's abundant resources, Chevron Australia managing director Nigel Hearne said at an industry conference in Australia.
"As we develop more fields and bring gas to shore to fill available LNG processing capacity, we will get more LNG to market and with it greater volumes of domestic gas for Western Australia," Hearne said.
Hearne presented the company's interconnected basin vision, involving a gas gathering system underpinned by shared infrastructure.
The proposed Trans Carnarvon basin trunkline (TCT) solution is a multi-user offshore pipeline which creates a truly 'interconnected basin'.
Spanning the width of the Carnarvon basin, a TCT could link remote accumulations such as Scarborough, Thebe and the Exmouth fields, to existing gas facilities such as the North-West Shelf, Pluto and Wheatstone.
It would enable gas from offshore fields to flow to where it is needed, and when it is needed via an onshore interconnector across the Burrup Peninsula.
Combining this with existing pipelines to shore that interconnect with the Dampier Bunbury Natural Gas Pipeline, there are significant opportunities for system optimization and value creation, Hearne said.