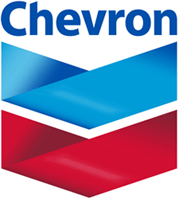 02 November 2012, Sweetcrude, HOUSTON – CHEVRON Corporation, Friday, reported earnings of $5.3 billion for the third quarter 2012, compared with $7.8 billion in the 2011 third quarter.
The company said in a statement from San Ramon, California, United States that sales and other operating revenues in the third quarter 2012 were $56 billion, compared to $61 billion in the year-ago period.
"This quarter's earnings were solid, but off from their near record level of a year ago," said Chairman and Chief Executive Officer John Watson.
He added: "Crude oil prices were down and we had a heavy period of planned oil field maintenance which temporarily reduced oil and gas production in several locations.
"Foreign currency movements also hurt our results this quarter, while they benefited the year-ago period.
We continue to progress our upstream projects".
According to Watson, Gorgon project in Australia and Bigfoot and Jack/St. Malo in the deepwater Gulf of Mexico are all over 50 percent complete.
The Wheatstone Project in Australia is also off to a good start. Each of these projects is expected to deliver significant future value for our shareholders, he said.