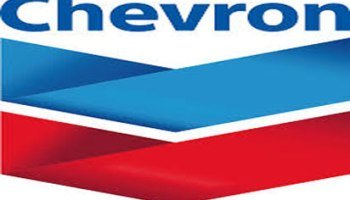 Houston — Oil major Chevron Corp beat market expectations on Friday as profit nudged higher in the first-quarter, with earnings from refining compensating for a slide in energy prices and in oil and gas production.
Net profit climbed 5% to $6.57 billion or $3.46 per share. That compares with a Wall Street consensus for flat profit at $3.38 per share, according to figures compiled by Zacks Investment Research.
The company's standout business was oil refining, where higher margins helped income surge more than five-fold to $1.8 billion.
But its oil and gas production division saw its net profit tumble 25% on a big year-over-year declines in prices.
Brent crude, the global benchmark for oil, traded at a average of $82 per barrel during the first three months of the year, down 16% from a year earlier and a drop of 7% from the fourth-quarter.
"Brent prices are high, yet down quite a bit. But you are still seeing mid double digit returns," Chief Financial Officer Pierre Breber told Reuters, referring to returns on capital employed.
The second-largest U.S. oil firm ended the quarter with $15.8 billion in cash, down 12% from a year ago, but some $10 billion above what it needs run the business, Breber said.
Big oil companies are holding more cash in event of an economic slowdown and to be ready if there is a new wave of consolidations.
"The intent over time is that cash will be returned to shareholders in a steady way," Breber said, adding Chevron would only pursue deals that benefit shareholders.
"We are always looking," he said when asked if Chevron was discussing acquisitions. "And we have a very high bar because we don't need to do a deal."
Capital spending jumped 55% from a year ago to $3 billion, primarily driven by investments in U.S. projects.
Chevron has been increasing production in the United States while decreasing it elsewhere. Total output fell 3% from a year ago to 2.98 million barrels of oil and gas per day on a contract expiration in Thailand and on the sale of South Texas shale properties.
The decrease was partially offset by a 4% production growth in the Permian, the largest shale basin in the U.S. The company is also started up a new platform in the Gulf of Mexico. (Reporting by Sabrina Valle; Editing by Edwina Gibbs) – Reuters
Follow us on twitter