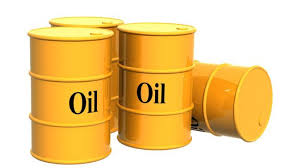 OpeOluwani Akintayo, with agency reports
30 March 2018, Sweetcrude, Lagos – China has commenced plans to pay for crude oil imports using its own currency, Yuan, instead of the U.S. dollar, according to Reuters report.
According to the report, the move is part of Beijing's efforts to establish its currency internationally.
Oil is the world's most traded commodity, with an annual trade value of around $14 trillion, roughly equivalent to China's gross domestic product last year.
A pilot programme for yuan payment could be launched as early as the second half of this year, two sources told the news portal, adding that regulators have informally asked a handful of financial institutions to prepare for pricing China's crude imports in the yuan.
"Being the biggest buyer of oil, it's only natural for China to push for the usage of yuan for payment settlement. This will also improve the yuan liquidity in the global market," said one of the people briefed on the matter by Chinese authorities.
China is the world's second-largest oil consumer and in 2017 overtook the United States as the biggest importer of crude oil.
The country's demand is a key determinant of global oil prices.
Under the plan being discussed, Beijing could start with purchases from Russia and Angola, one of the people said.
China are also keen to break the dollar's global dominance.
Aside Saudi Arabia, Russia and Angola are two other top suppliers of crude oil to China.
If the new move is successful, analysts say it could also trigger shifting other product payments to the yuan, including metals and mining raw materials.
Although officials at some of China's state oil companies said they had not heard of such plans, Reuters said all three sources who spoke to it on the condition that they not be named, said the plans were at early stages.
Earlier in the week, China launched the first Chinese crude oil futures in Shanghai, which many expect to become a third global price benchmark alongside Brent and West Texas Intermediate crude.
Shanghai's new crude contract is traded in yuan.
Besides the potential of giving China more power over global oil prices, "this will help the Chinese government in its efforts to internationalise renminbi (yuan)," said Sushant Gupta, research director at energy consultancy Wood Mackenzie.