…Seeks outright ban on genetically engineered foods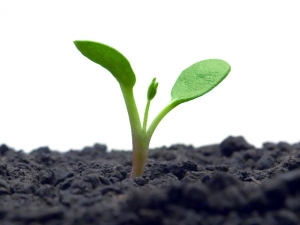 Mkpoikana Udoma
Port Harcourt — The Health of Mother Earth Foundation, HOMEF, has called for the outright ban on genetically engineered foods in the country, citing the dangers to human health and contribution to climate change.
Renowned environmentalist and Director of
HOMEF
, Dr Nnimmo Bassey, who raised the alarm over the influx of genetically modified agricultural produce in the country, also tasked the government to prevail on farmers to embrace agroecology.
 Bassey, who holds a national honour of Member of Order of Federal Republic, MFR, for environmental activism, spoke to our correspondent during "My Food is African Campaign" in Port Harcourt. He said agroecology helps to absorb carbon because it keeps the soil healthy and which helps to cool the planet.
Bassey charged the government to be responsible to the health of the citizens by ensuring that farm produce are planted, harvested and stored without dangerous pesticides and chemicals that are harmful to the health.
"Artificial fertilizers lead to release of greenhouse gases such as metane. So when you use natural fertilizers you're also reducing greenhouse gases.
"For us to tackle global warming and support our local economies is to farm according to nature, it does not only cool the planet but also keeps us healthy.
The HOMEF boss further disclosed that government agencies have been engaged on the need for agroecology and good healthy soils.
"In the federal ministry of environemt there has been conversation already to include agroecology in the policies of climate change so these discussions are already ongoing.
"The challenges we do have is in the area of biosafety regulations.  So we are engaging the biosafety agency by litigation and by public awareness.
"The incoming government should place an outright van on genetically engineered products and organism in Nigeria. We don't need it, they should invest in research institutions and train young people to work with nature when it comes to food production."
Earlier,  Coordinator of Alliance for Action on Pesticides in Nigeria and Energy Policy Analyst, Mr Ikenna Donald-Ofoegbu, said limited knowledge and quest for fast money as well as government bias was behind the influx of GMO foods in the country.
Donald-Ofoegbu also accused the government of paying blind eyes to international agro companies who bring in foreign agro produce into the country.